CAUTION!
This article is only a guide. Information expressed in a guide is usually more opinion than fact and should be taken as such. Guides are written by players, based upon their experiences, successes and mistakes, and are meant to aid other players. However, there may be differing opinions than those expressed in a guide.
Strategies and information in guides may not work for everyone.
Spoiler warning!
This article contains key plot or ending details.

THIS WALKTHROUGH SERIES IS UNDER CONSTRUCTION! New videos will be added as they are completed. Expect to see new Chapters added multiple times each week.
Welcome to The Last Story's Video Walkthrough page!
All of these videos have been provided by CleverNoob , the ONLY gaming company dedicated to making video walkthroughs and helping users with real-life issues as well.
If you have any questions about this video walkthrough or need additional clarification, please do not hesitate to post and ask for help or to contact the contributor CleverNoob.com (talk) 20:32, September 8, 2012 (UTC) .
NOTE: The videos are meant to help the user prepare for future encounters while trying to minimize spoilers in the process, although obviously watching the videos will show you things in the story as they happen.
Chapter 1: Reptids' Cave
Edit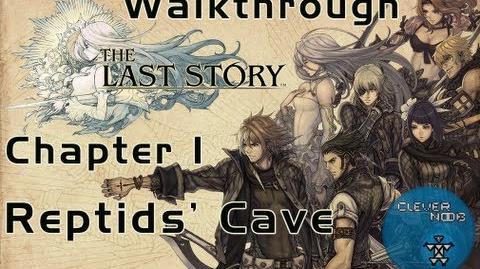 Chapter 2: Lazulis Road
Edit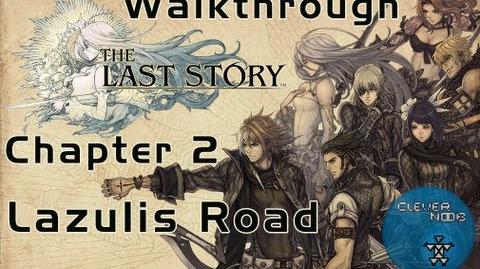 Chapter 3: Ariela's Tavern: Day
Edit
Chapter 4: Lazulis City
Edit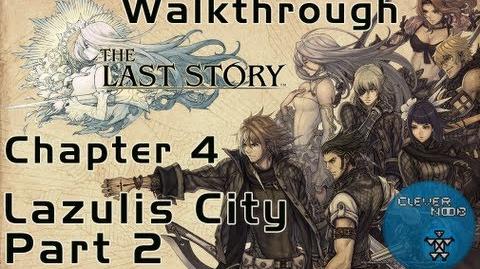 Chapter 5: Ariela's Tavern: Night
Edit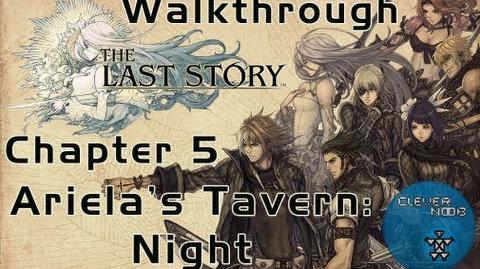 Chapter 6: Bandits' Warehouse
Edit
Chapter 7: Stargazers' Tower
Edit
Additional Info
Edit
If you have any suggestions, questions, or comments, or need further clarification, feel free to contact Julian (the owner of CleverNoob) at julian@clevernoob.com , or by posting on our IPS forums. Thanks for watching!
This guide was started on 9/8/12.
Ad blocker interference detected!
Wikia is a free-to-use site that makes money from advertising. We have a modified experience for viewers using ad blockers

Wikia is not accessible if you've made further modifications. Remove the custom ad blocker rule(s) and the page will load as expected.