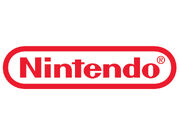 Nintendo
is a video game company founded in 1889. It is the owner of
THE LAST STORY.
It also created numerous of other video game franchises, most noticably the
SUPER MARIO
franchises (which is the most famous, popular, and best-selling video game franchise of all-time), and has created (creating) many video game consoles, such as the Wii. It is the most well-known and popular video game company, as well as the largest in terms of revenue. It's mascot is Mario, the primary protagonist of the
SUPER MARIO
franchise, as well as the most famous and popular video game character.
Zael
, the main protagonist of
THE LAST STORY,
has become one of Nintendo minor mascots due to the critical success of
THE LAST STORY.
Nintendo roughly translates from the japanese term "leave luck to heaven". 
THE LAST STORY Developement
Edit
Other Noticable Nintendo Franchises
Edit
SUPER MARIO (1981)

 Luigi's Mansion (2001) 
YOSHI (1995)
WARIO (1994)
DONKEY KONG (1981)

Fire Emblem (1990)
METROID (1986)
THE LEGEND OF ZELDA (1986)
MOTHER (1989)
PoKéMoN (1996)
Pikmin (2001)
Mario (company main mascot) (DONKEY KONG)

Luigi (SUPER MARIO BROS.)
Yoshi (SUPER MARIO WORLD)
King Bowser Koopa (SUPER MARIO BROS.)

Samus Aran (METROID)
Pikachu (PoKéMoN)
Captian Olimar (Pikmin)
Ad blocker interference detected!
Wikia is a free-to-use site that makes money from advertising. We have a modified experience for viewers using ad blockers

Wikia is not accessible if you've made further modifications. Remove the custom ad blocker rule(s) and the page will load as expected.